Whether you're a fan of homemade outdoor theaters or indoor movie nights, tripod projector screens are a fundamental tool for both. 
What are they? Well, in this case, they're exactly what they sound like: a projector screen on top of a tripod stand. They vary in size, but most are easy to assemble and suitable for outdoor and indoor home theaters. A popular alternative to the standard pull-down projection screen, they're well-loved for their compactness, easy setup, and portability.
There are, however, some things to consider before buying a tripod projection screen, such as location, price, size, and screen quality, to name a few.
Location
One of the most important aspects of any home theater is its location. Are you going to set up an indoor viewing area for a presentation in the classroom? Or maybe you're looking to have a movie night in your backyard and need durable equipment to deal with the weather or a lot of ambient light to contend with.
(Looking to set up a backyard movie night? We've got you covered.) 
Fortunately, a tripod projection screen is generally well-suited for indoor and outdoor home theaters. With three points of contact, a tripod screen is sturdy on almost any type of ground, from grass to dirt and carpet to hardwood. 
Still, it's good to keep in mind that some tripods are better for outdoor environments than others. Tripods that are meant solely for indoor environments may cause damage to your equipment if used outside. Be sure to read the product descriptions, as most will say if you can use the tripod indoors and outdoors.  
How Much Should You Pay for a Tripod Projector Screen?
Depending on the size and quality, tripod projector screens can range in price from $90 to upwards of $600. Large retailers will generally sell smaller ones in the $100 to $200 price bracket, while smaller, more specialized companies will ask anywhere between $200 and $700.
A few options run as low as $36, but keep durability, size, and quality in mind when looking into them. They may be cheap, but they might not have all the features you want.
Likewise, being more expensive doesn't always mean better. If you're looking for something to entertain your kids during Family Movie Night, then maybe buying a $700 tripod screen isn't the best idea. However, if you're looking for something on a larger scale (ex: classrooms, business meetings, etc.), then higher quality might be more up your alley. 
When choosing your screen, be sure to keep handy a list of features that you want. While it can be hard to find something that checks all the boxes, you might be surprised to find out how many do—and for a reasonable price.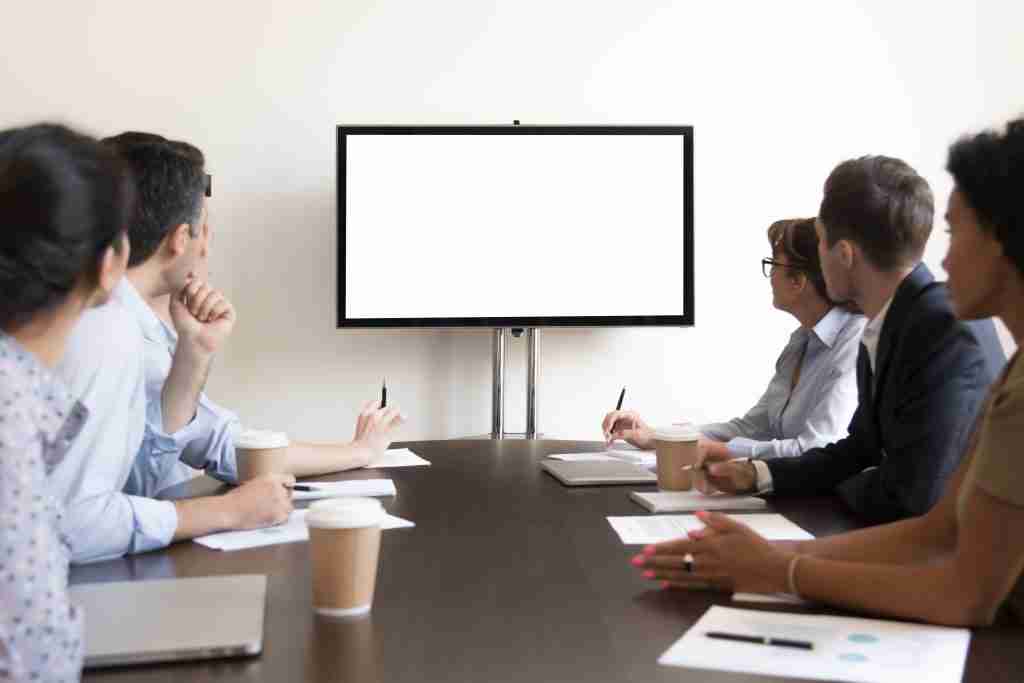 Size
Tripod projector screens vary in size, with some meant for tabletops and others meant for full-fledged outdoor home theaters.
The tripod part will almost always be adjustable, but it's always a good idea to check the product description. Heights can start as low as 20 inches and reach up to 40 inches, sometimes taller, depending on the screen size. 
Screen sizes vary as well, with some being as small as 46 inches and others as large as 119 inches. There are also, of course, sizes in between, such as 76 inches and 85 inches. Some are also adjustable, making them well-suited for small and large-scale events. 
The size you go with will all depend on your setup and why you want a projector screen in the first place. While larger sizes make for a more immersive viewing experience, they're not the most practical in small-scale home theaters. On the other hand, having a small setup when you have multiple people over can be frustrating. As always, be sure to consider these when purchasing.
Screen Quality
Another important thing to consider when looking into tripod projector screens is the screen quality and light penetration. While the standard these days is 1080p, some portable screens can't support this. That said, there are also quite a few screens that can. 
This resolution tends to be more expensive, although prices have dropped recently due to its growing popularity, especially with gaming and home theater setups. Still, if you can't afford 4k or are content with lower but still pretty clear quality, 1080p is usually less expensive. 
A good rule of thumb is this: the higher the quality or resolution, the more expensive the product. This is not always the case, but it can be useful when shopping for the perfect projector screen for your home cinema.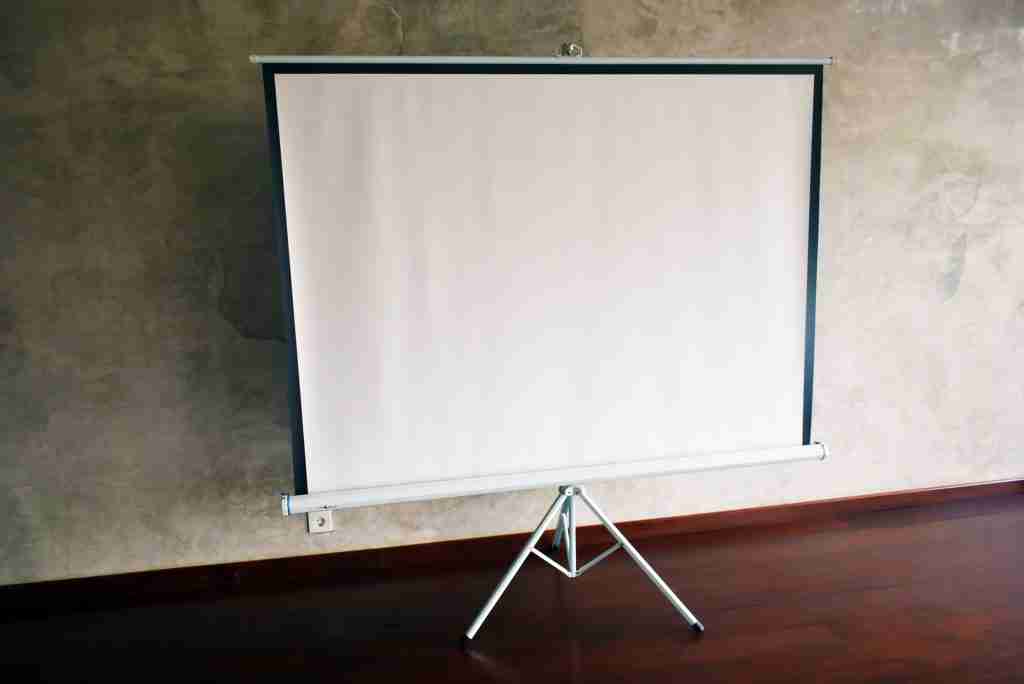 Other Things to Consider
Portable vs. Stationary
By their nature, tripod projector screens are generally easy to move around. Some come with a carrying bag, making a portable tripod projector screen perfect for outdoor home theaters and community functions, like fundraisers, church, neighborhood parties, etc. 
That said, if you're looking to turn a single room or portion of your home into your own theater, then it might be best to look into more stationary options, such as a pull-down projector screen or fixed frame projection screen that you can mount to a wall. 
Warranty
Some companies have special warranties depending on the product's function. In some cases, educational and church-related uses may qualify for a more extended warranty, so check with the company before buying. 
Final Thoughts
With the rise in popularity of home theaters, the need for projector screens is also increasing. Outdoor home theaters, in particular, need something portable, steady, and durable. 
Tripod projector screens check off all those boxes—and then some. Adjustable, easy to set up and use, and reliable, they're a great option for someone looking to transform their backyard for movie night or for anyone who needs to set up a projector outside their home. 
With varying but high-quality screens, multiple products to choose from, and reasonable prices, tripod projectors are quickly becoming popular for home theater lovers, educators, and businesses alike.