In this digital day and age, many people rely heavily on projectors. Teachers use them to help run their classrooms, employers use them for presentations, and yet an even larger number of people use them for their own home theaters. It's a fast-growing aspect of the tech world, and with more and more products starting to line the shelves, choosing the best option for you may feel a little overwhelming. 
As a result, picking out a projector can be tricky. But with plenty of options to choose from and plenty of reviews online, you shouldn't have too much trouble figuring out which one is right for you.
(Need a few ideas? Check out our article on the best long throw projector available in 2022.)
Choosing the best portable projection screen, on the other hand, might take more time and effort.
What Is a Portable Projector Screen?
In this case, a portable projector screen is what it sounds like: a screen for your projector that can be assembled and disassembled quickly and efficiently and moved from place to place. Options include an inflatable projector screen, tripod projector screen, or a foldable projector screen. They're common in home theater setups and some workplace settings. However, many people choose projector screens that are fixed to a wall. A fixed frame projector screen uses a wall mount and stays in the same place. They have their benefits for sure, but they aren't a good choice for an outdoor projector screen, which is why choosing the best portable projector screen is so important.
Advantages
Like any piece of equipment, certain advantages come with portable projector screens as opposed to their stationary counterparts. This is not saying that a portable screen is the best projector screen, but in some cases, a portable option might be better than a fixed-frame projector screen. 
Mobility
You'll never have to deal with using someone else's setup at your next community, family, or work function. With your own portable projector screen, you'll be able to bring it almost anywhere. Wherever your projector itself can go, the projection screen can go. 
The portability of these screens makes them perfect for parties, church gatherings, and other events that require travel. They're also a wonderful addition to any home theater setup that tends to change rooms. Maybe you want to have a movie night on an outdoor movie screen instead of in your living room. With a portable projector screen, you can set up outside, enjoy your movie, and then easily put it all away for the night.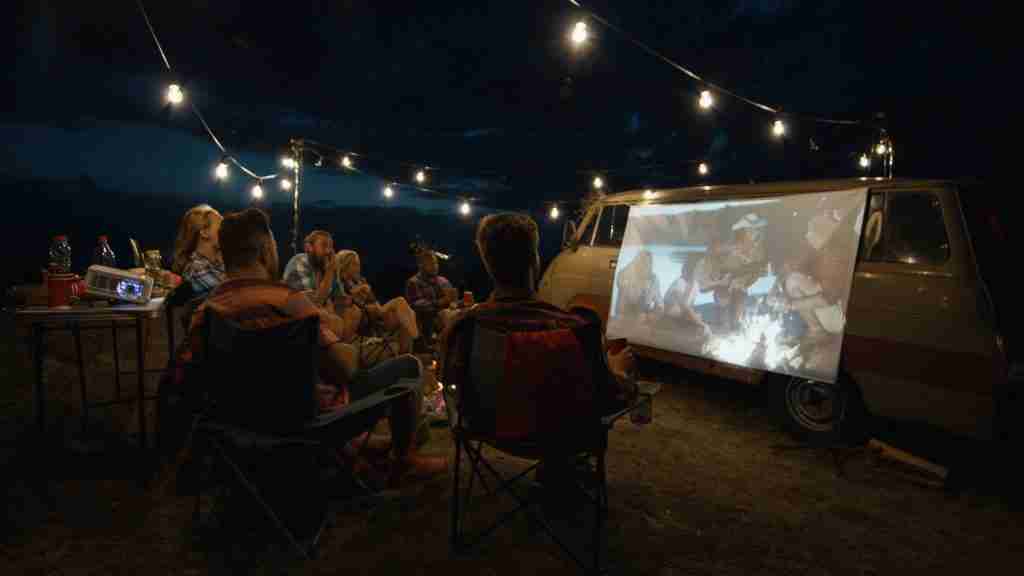 Less Expensive Installation
Having a wall-mounted or fixed frame projection screen is great, but the cost factor can run a little high-too high for some budgets. Installation costs vary, but they tend to be pricey, especially for larger screens. Not just that, but some rooms just aren't equipped with the right electrical configuration for a mounted projector screen. 
With a portable option, you won't have to worry about costly installation fees or projector mounts, or rewiring your whole setup. All you need is stable ground for the projector screen to stand on, the projector itself, and you're good to go. 
A Variety of Options
With the increasing demand for smaller electronics, many portable projector screens follow the same trend. You'll have plenty of options to choose from, including some as small as 15 inches wide and others up to 100 inches wide. 
Typically, smaller projector screens are better for travel. They're compact, durable, and reliable for almost any presentation. Larger portable projector screens are better suited for home theaters or the office. With a bigger viewing area, they can make your friends, family, and/or coworkers' experiences much more enjoyable. 
The Cheaper Option
While good quality portable projection screens can cost upwards of $400, they're generally the cheaper option altogether, speaking specifically about base price. In the world of viewing electronics, it's generally believed that the smaller the item, the lower the price. And while this isn't always the case, it's a good rule of thumb for first-time buyers. 
Small portable projector screens can start as low as $30. You might not get movie-theater picture quality, but if you want a simple portable projection screen for your bedroom, it'll do the job. Larger screens, on the other hand, range anywhere from $80 to upwards of $200, depending on the resolution and screen material. And while most can handle 1080p, you'll pay much more for those that can handle 4k. 
It's also important to remember that a smaller screen likely won't have as good a quality as a bigger option. That said, if resolution isn't your primary concern, portable projector screens are worth looking into.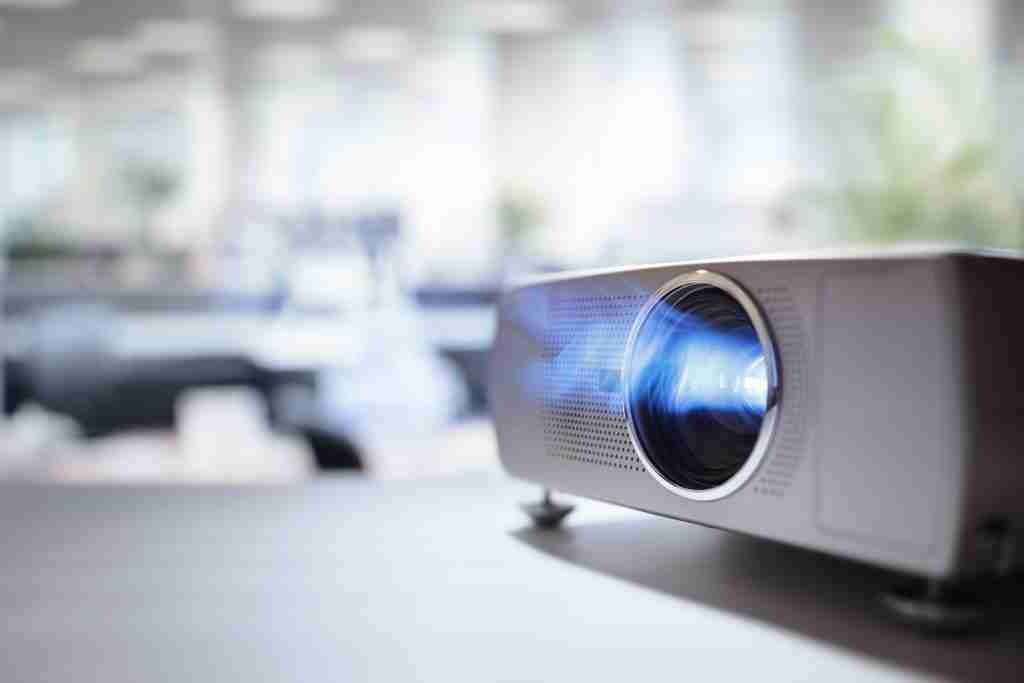 Great for Just Starting Out
If you're just starting to dip your toes into the world of home theaters, a portable projector screen might be the best option. As a relatively affordable piece of equipment, especially compared to mounted or motorized screens, you won't waste money on a project you're only just beginning.
The easy installation of a portable screen is also ideal for beginner setups. You won't spend countless hours struggling with an instruction manual or arguing with an installation company about their sky-high prices. You can just set it up, get out your projector, and start enjoying your movies. 
Final Thoughts
While the world of electronics is quickly growing, so is the turn toward nostalgia and projector-based home theaters. When selecting your equipment, it's important to think about why you want your setup in the first place. Are you looking for something grand and exciting that'll take you right into the action of a movie? If so, then a portable screen might not be for you, as they run on the smaller side.
However, if you're looking for something compact and reliable with easy setup almost anywhere, a portable projector screen is more up your alley. They have great mobility functions, less expensive installation, and a variety of options available. They're also generally cheaper as a whole compared to other screens, and they're a perfect option for those who are just starting.