The idea of watching a movie outdoors with a projector in your backyard is exciting and fun. However, before buying a projector, you must know how projectors work and their biggest enemies: heat and dust. If you keep a projector outside, you have to worry about other things, like moisture in the form of humidity and rain. An outdoor projector enclosure protects your projector and keeps your outdoor space a safe area.
If you plan to get an outdoor projector, we have made buying an enclosure for it easy. These tips can help you get a suitable enclosure for your projector. 
Do I Need an Outdoor Projector Enclosure?
Outdoor projectors have recently become very popular. Hosting a movie night outdoors or having a permanent outdoor projector setup is trendy. While it is fun and entertaining, you have to consider many factors to keep the projector working and be extra careful so that the projector works for a long time.
An enclosure helps you maintain the projector by protecting it from excessive heat and moisture. Since the projector is outdoors, it will also potentially be exposed to pollutants outside. To protect it and keep it going for many years, you must get an outdoor projector enclosure.
Projectors Can Be Sensitive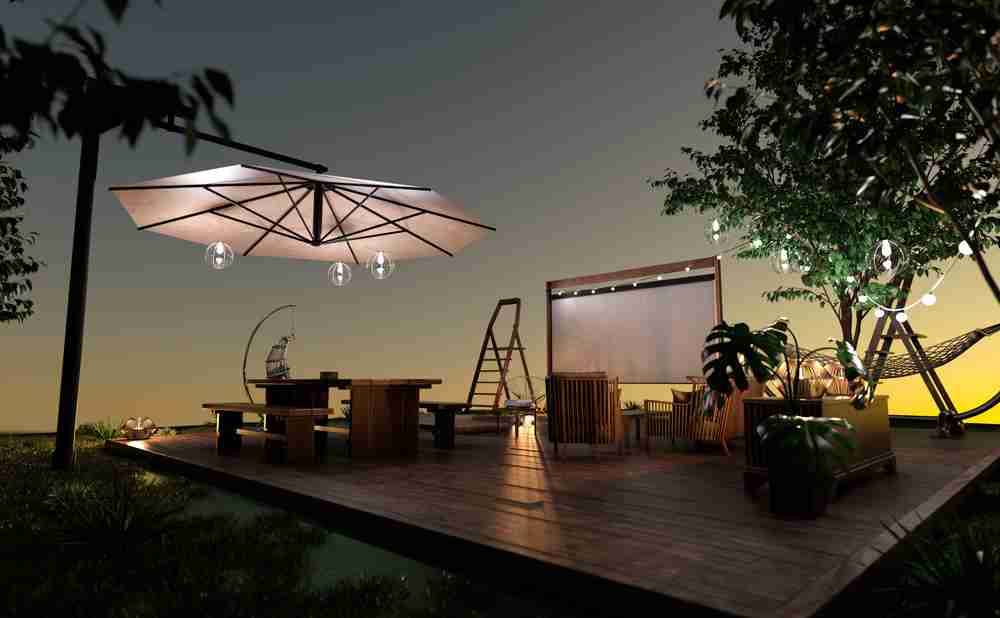 Any projector owner will agree that projectors are susceptible to damage, and many outdoor factors can affect the projector's life span. To keep any projector safe and not put it at any risk, you should keep it away from heat and dust.
For an outdoor projector, you should also consider an enclosure to protect it against rain, humidity, and any other weather condition the projector may face in such a harsh environment. And in addition to weatherproofing and protecting the projector, an enclosure provides shock-absorbent fall protection.
Consider all these factors to keep the projector protected and safe from any hazards.
What Are the Benefits of an Enclosure?
Apart from increasing the lifespan of a projector, an outdoor projector enclosure does the following:
It has a heat dissipation system that helps in extending the life of a projector
Maintains the quality of the projector
Protects it from environmental pollutants, like dust
With its weatherproof, waterproof, and dustproof qualities, you can keep the projector away from any hazard or damage. 
Should I Leave My Projector Outdoors?
Like any other gadget, you have to be careful with a projector. Dewdrops or excessive heat can damage the projector if you leave it outdoors after a movie night. If you plan to permanently set it up outdoors, you must ensure that it is protected against moisture, condensation, dust, heat, and theft.
What Are the Types of Projector  Enclosures?
Not all outdoor projector enclosures are the same, and which one is best for you depends on your needs. Here are some of the options to choose from:
Air-Conditioned Projector Enclosure
If you live in an area with extreme heat conditions during the summertime, choosing an air-conditioner projector enclosure is a great idea. These enclosures work best with projectors that have a high lumens range. 
These cooling system enclosures have an air-conditioning unit to protect the projector from overheating. They come in a standard size, too, so you do not have to worry about your projector's dimensions as they are compatible with any projector size. 
Hush Box
The primary purpose of this type of outdoor projector enclosure is to keep the noise of the projector fans low. These enclosures are the best fit for sound-sensitive areas. Movie theaters often use these enclosures to enhance the experience of watching a movie. 
Apart from filtering out the noise, these enclosures also filter the heat and keep the projector cool. If you're worried about your movie night disrupting your neighbors, you can use this enclosure for your backyard setup.
Fan-Cooled Enclosure
The main purpose of this outdoor enclosure is to bring in cool air to avoid overheating. People prefer this type as it expels the internal hot air to maintain proper functioning. 
Cage Enclosures
If you are worried about theft, a cage enclosure is the best option. It is different from other enclosures as it does not have air filtration or cooling functions. They protect the projector from theft and damage. 
If you are looking for a standard enclosure to set up the projector outdoors, get your hands on a cage outdoor projector enclosure to keep it secure. 
What to Consider When Buying an Enclosure?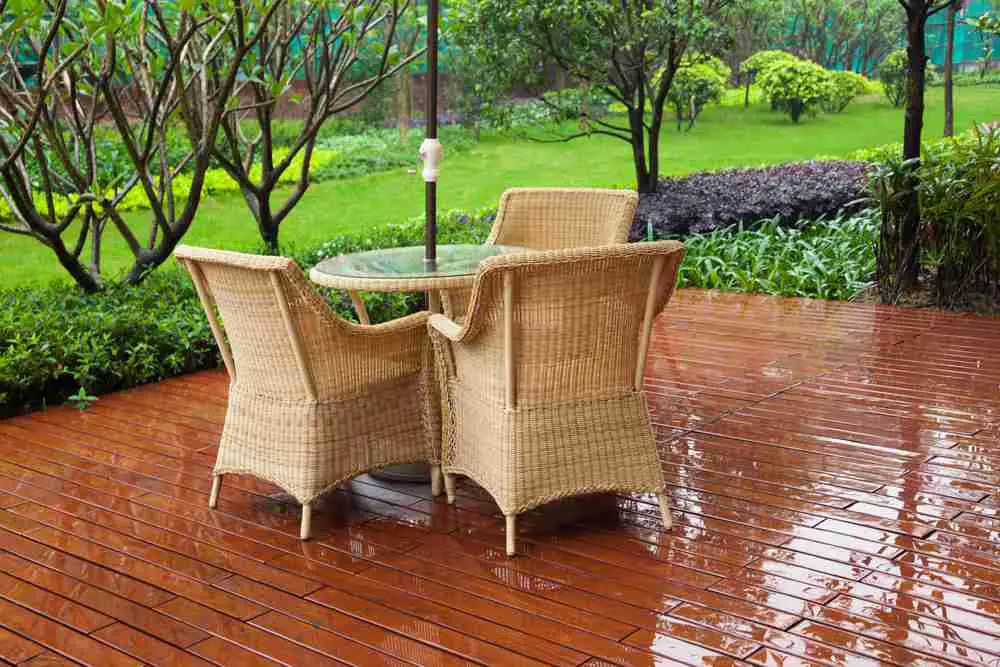 Buying an outdoor projector enclosure is a tricky business. You need to have enough knowledge not to buy an underperforming and cheap enclosure. To give you a better idea of what projector you should choose, we put together a small checklist to help you buy a suitable enclosure for your outdoor projector. 
Protection Against Weather
Getting an outdoor projector enclosure with waterproofing is a must, and you should also consider how often you use the projector. If you are going for a temporary setup where you take the projector inside after watching a movie, you can keep the projector covered for a shorter period of time.
However, if you plan to permanently keep the outdoor projector setup, you should buy a waterproof outdoor projector enclosure. This type of enclosure ensures that the projector runs smoothly, regardless of the weather conditions. 
Protection Against Theft
Most people worry about vandalism or theft. If you are keeping your projector outdoors, you must get an enclosure that you can hang. A hanging enclosure with a lock is the best way to protect your setup against theft.
Keep Your Projector Safe
If you are worried about theft, overheating, or damage, you must invest in an outdoor projector enclosure. You can install a projector enclosure indoors and outdoors. Still, an outdoor projector has more things to consider since you have to consider the weather and other outdoor elements. These enclosures help extend the life of a projector, so get one today.