There's nothing quite like a comfy, cozy movie night at home. Whether it's a romantic date night in, a family movie night, or even a solo movie marathon, it's guaranteed to be an enjoyable night. If you want to take your movie night to the next level, read on to see our movie night ideas that will make your home movie night even better than the movie theater – with no movie ticket necessary!
Plan For a Great Night
To ensure a successful movie night event, you're going to want to prepare – especially if you're inviting a group of people. Pick a date and send out an email, pass out paper invites to your friends, or send a group text – whatever works for you and your chosen attendees!
Even if it's just you and your closest friend watching your favorite movie, make sure you settle on the day and time well in advance so you know there won't be any problems with the plans when the day comes. Then you can simply snuggle up and enjoy the big night. 
Make sure you have lots of pillows and cozy blankets to wrap around you and your date or to distribute to your guests so that everyone can be extra comfy. We recommend something super fluffy and warm, like the Yusoki Faux Fur Throw. This cozy blanket is large enough for two but would be incredibly comforting to wrap up in alone as well. It comes in various colors, so you can both match it to your décor and use it again and again even after your movie night is over.
Set the Ambiance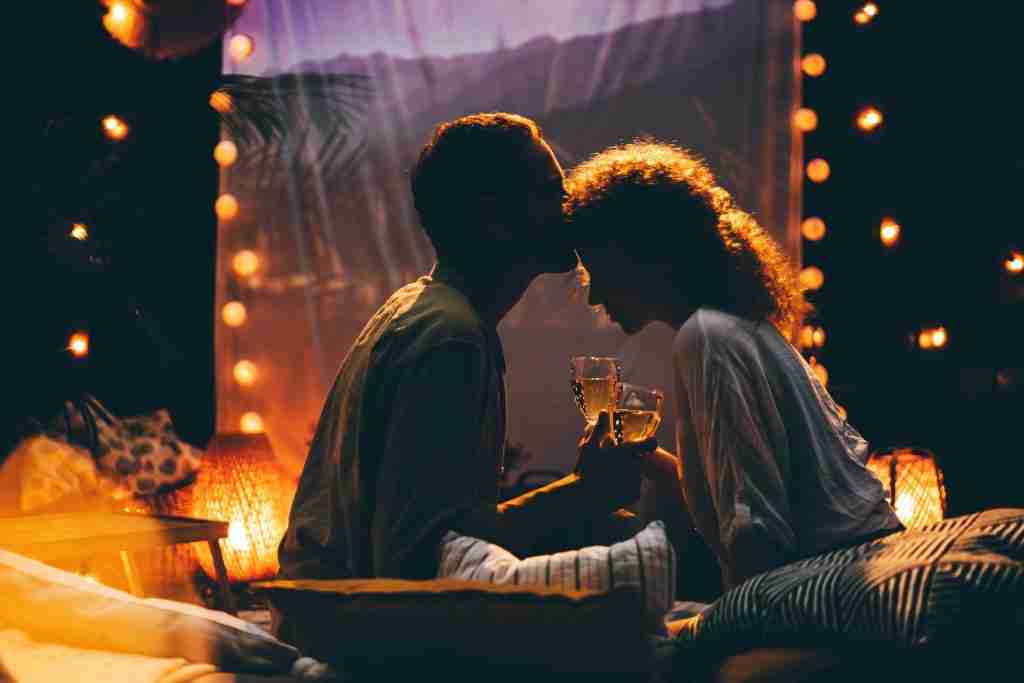 To set up the perfect atmosphere, you'll want to make sure you have lights that you can dim or even change the lighting colors to suit the mood. A smart light bulb is a great option to achieve this. You can control the color and brightness from your Google Home, Alexa, or using an app on your phone. This means that once you're settled in and ready to watch, you won't have to fight over who has to hit the lights at showtime! 
Another great option is LED strips that you can place around the room or behind the movie screen and furniture for that true theater feel. If you're setting up for a romantic date night, some candles or fairy lights would also be a great addition to set the mood.
Don't Forget the Snacks
The perfect movie night at home wouldn't be complete without delicious snacks. It's a good idea to get a range of treats that include salty, sweet, crunchy, and maybe even something chewy. You don't want your movies to be interrupted by the crinkling of packaging, so we recommend putting your snack selection in dishes that can be displayed or even passed around during the films. Plastic serving bowls are perfect for both a tabletop buffet or for holding in your lap and placing on the floor if needed. 
Of course, it simply wouldn't be a proper movie night without popcorn. While you can microwave a bag or two yourself, your movie night will feel a lot more special if you invest in a popcorn maker like the West Bend Hot Oil Theater Style Popcorn Popper Machine. This will set the mood for your next film debut, as it uses oil just like the real deal in theaters but is sized perfectly to keep in your home. 
If you're looking for something a little smaller or you're trying to stick to healthier options, the Dash Hot Air Popcorn Popper Maker pops the kernels using only hot air and is small enough to fit under your counter when not in use. Don't forget to stock up on a variety of soda and other drinks, and you're set to be the host of the year!
Screen Size Matters
When looking to host the ultimate movie night, it makes a huge difference to have a nice big screen to show your films on. While this can be a traditional TV screen, a projector will not only be more portable, but it will add an extra wow factor. 
Projectors not only look great, but they give you a similar atmosphere to what you would get at a cinema outside of your home. And we think we can all agree that turning your basement or living room into a home theater beats having to leave the house any day. Projectors come in several sizes and can be set up either indoors or outdoors. There are even inflatable options that are specifically designed for an outdoor movie night.
When setting up a projector screen in a smaller area like a living room or basement, there are a few things to consider, such as how far the screen will be from the projector, how you want to mount your screen, and of course, cost. While a larger screen will cost you more, this is a one-time investment – and it's a worthwhile one if you're serious about your home theater experience!
Comfy Dress Code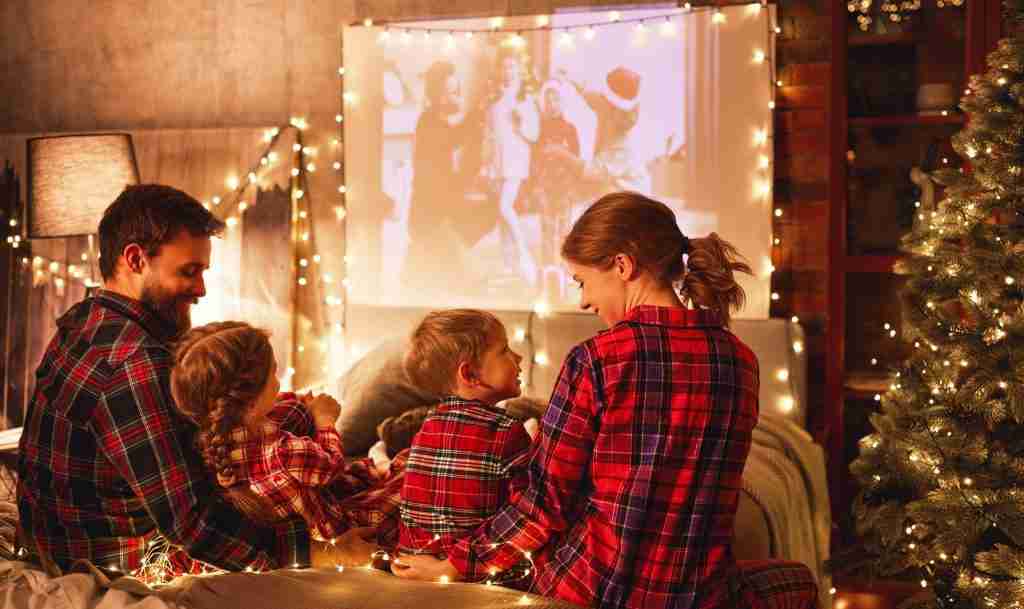 An easy way to add an extra element of fun and coziness is to encourage a comfy dress. Everyone loves the chance to wear something soft, warm, and comfortable, so pass along the dress code with your invites for a pajamas-only event! 
If you're settling in for a great movie with the entire family or a date, it's a bonus to have matching sets for everyone to wear. You can find pajama sets that come in a wide range of sizes for men, women, kids, and even the family pup!
Enjoy Your Cozy Night In
Now that you're all stocked up with supplies, your guests are invited, you've prepped your space, and you've got a lineup of your favorite films, you're guaranteed to have an amazing night. So snuggle up with your loved ones, settle in with your friends, and enjoy the show. Just be sure you're ready to do it again because it's guaranteed to be a hit!