If you're looking for a fun and easy way to enjoy outdoor movie nights with your friends or family, we've got just the thing for you!
Projectors that connect to phones, sometimes called mini portable projectors, are a great purchase for anyone looking to host last-minute outdoor movie nights.
In short, they are extremely modern and convenient.
In this article, we discuss the benefits of a phone-compatible projector and what to consider before buying one. We also give you a rundown on the products we recommend.
Benefits Of A Phone Projector
So, what are the benefits of having a projector that you can use with your phone? Here are just a few:
Convenience
Having a smartphone-compatible projector means you always have a projector with you, no matter where you go.
This is great for work presentations or showing movies or slideshows to friends and family, and most importantly, it's great for outdoor movie nights.
Projectors that connect to your phone establish a connection through Wifi, Bluetooth, or USB ports.
That means you have a variety of ways to connect your device and cast your projections onto the big screen or surface you desire.
Because many people opt for streaming services and downloadable content, having a projector that connects to your phones gives you flexibility and a wide array of choices.
You no longer have to worry about finding long-lost DVDs for your movie night experience.
Portability
Phone projectors are very small and lightweight, so they are perfect for taking with you wherever you go.
Most are small enough to fit into a backpack or laptop bag.
This is great for travel or camping trips.
Having a compact projector also comes in handy for moving between yards, bedrooms, and other locations.

For a pleasant outdoor movie experience, having a projector that is simple to maneuver and lightweight means it can be handled and operated by almost anybody in the family.

For storage, most of these projectors are small enough to store in a drawer or cabinet.
Low cost
Phone projectors are available at a variety of price points; however, several options are a fraction of the cost of traditional projectors.
While some may opt to approach their mini projector purchase as an investment, depending on your budget, you can find a projector that suits your needs and casts a clear image onto your projection screen without breaking the bank!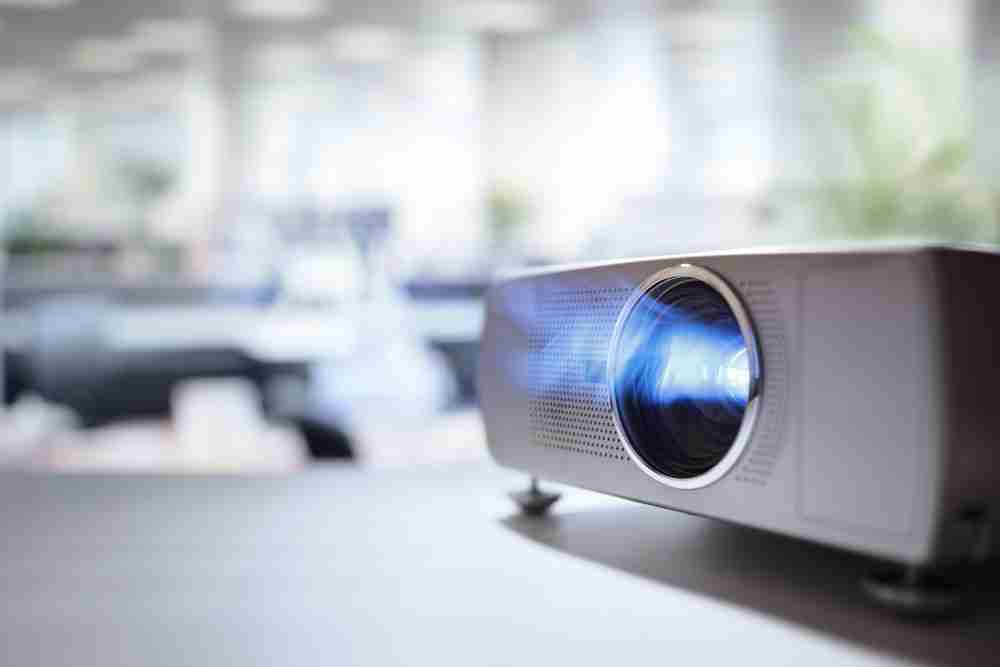 Considerations To Make Before Purchasing A Projector That Connects To Phone
All things considered (namely cost and convenience) projectors that connect to phones are a great choice.

However, before making a purchase, consider: 
Your Budget
You can purchase a projector for a low price; however, it may not have the lifespan or quality you are looking for if you plan on being an avid outdoor movie watcher.
Ensure that your budget needs meet the expectations of quality that you're hoping to get!
Picture Quality
While these projectors can be good, the most high-quality, high-definition movie projectors are the larger, classic models.
These are also meant for bigger screens and have longer life expectancies and better picture quality. 
Your Phone
While many people have smartphones, some do not! It's imperative that you ensure your phone or smart device is compatible with your projector, whether it uses Wifi, Bluetooth, or an HDMI port!
If you have a smartphone, you also have to make sure the home theater projector you choose is compatible with it as some may work with an Android phone but not an Apple device and vice versa.
Additionally, make sure you have movies downloaded (or can stream) on your phone.
Lumens
Lumens (or 'L') is the measurement of light brightness; typically projectors should produce a minimum of 1500 L to be considered adequate for viewing a movie.

The higher the Lumens, the better (and brighter) the quality of your movie!
Our Recommendations
This mini projector is extremely budget-friendly and displays movies on a projector screen ranging from 50 to 250 inches with ease.
A flat 100-inch projector screen comes with this projector!
It is compatible with your Android smartphone or Apple iOS device as well as Windows 10, Xbox, Firestick, and it has a USB port and HDMI ports, making it a great way to enjoy outdoor movie nights without setting up a wired connection.
Plus, this projector produces a lot of light – 7500 lumens!
This 8500L wireless projector can cast movies onto screens as big as 300 inches.
It includes two innovative cooling fans and the ability to reflect anything from your phone once the two devices pair via Bluetooth.
You can project movies, photos, and games onto your projection screen.
This projector is ideal for somebody looking to acquire a quality projector (with a carry case!) and watch movies in their backyard whenever they can!
This mini projector has a 1 to 7-meter projection radius and even comes with a carrying case to store and transport it safely.
It has a cooling system, quality speakers, and the ability to project high-quality images. You can utilize USB and HDMI ports or connect your phone to the projector!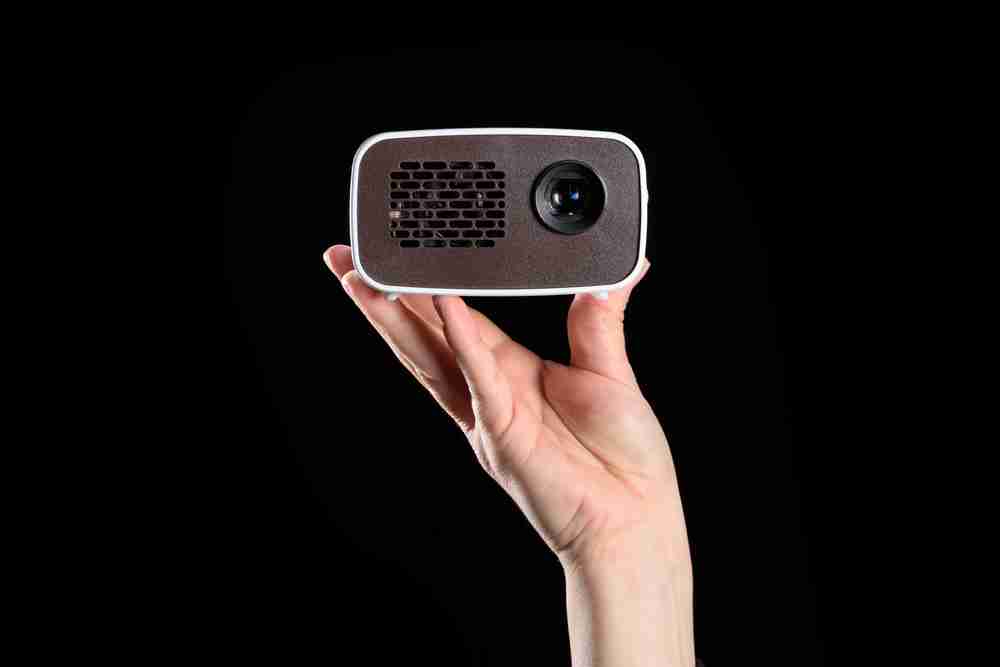 Final Thoughts
These projectors are very small and lightweight, and they all offer great performance.
So, if you're looking for a portable and affordable projector, you've got options. Considering the average budget, connectivity, and display options, our favorite is the MOOKA Projector.
It projects high-quality movies onto several different screen sizes and has good sound quality and excellent cooling abilities. The carrying case is a bonus!

Enjoy your outdoor movie nights with family and friends by investing in a hassle-free mini projector that connects to your phone for a convenient, fast, and pleasant outdoor movie experience.

For more information on all things outdoor movies, please visit our website!